this is a this is a rose scent candle home made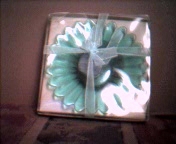 These candle holders and candle make for a romantic night at home or for just relaxing. they come in either white,green or blue. Buy it for just $5.00 each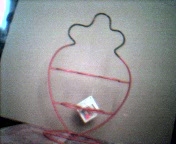 This item is for Easter it holds 5 easter eggs . This sells for $1.00 this is the only one in stock...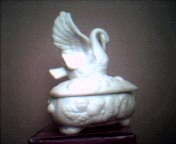 This is a swan keepsake trinket box. we have 2 in stock . $6.00each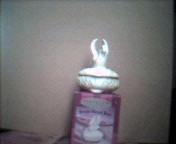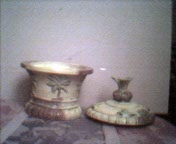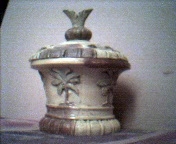 This is a palm keepsake trinket box.$5.50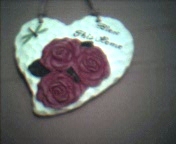 This wall or door plaque has raised roses and carved in lettering, we have big and smaller sizes. $9.99 each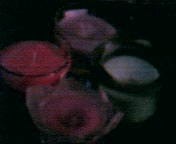 These are homemade wax candles in different scents and colors $4.00 each
Please use the order form on the next page to order your items also the email link if you have any questions. Thank you for stopping by and looking !!!